Dear Mike Posner,

Happy Birthday!!! We hope that you enjoy your day by celebrating wherever you may be. Please check out the online Birthday Card at GroupCard that a few of your friends and fans have signed just for you. Enjoy reading all of your Birthday wishes and messages! I hope they make you smile. 🙂

Love you,
xoxo Christina
Update:
.@MikePosnerHits this is the best gift ever…I'm almost crying…thank you so much. http://t.co/lNeBkbSwHq #relateloveinspire

— Mike Posner (@MikePosner) February 12, 2014
You're welcome, Mike! I'm so happy that you saw the card! 🙂
★★★ IMPORTANT BIRTHDAY CARD UPDATE!!! ★★★
The
Posner Pretties
presented a physical copy of the Birthday Card to Mike in person. One of our girls, Gina, attended his show at Juniata College show in Huntingdon, PA 3/29/14, and she handed over a copy of the card to him, and she gave him a big hug for us (see photos below)! Thank you, Gina! You can still view the entire
Birthday Card
at GroupCard's website. 🙂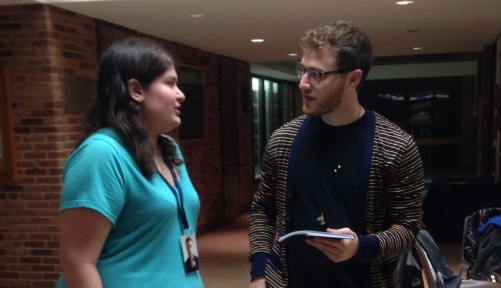 TO EVERYONE THAT TOOK THE TIME TO SIGN THE CARD AND MADE IT EXTRA SPECIAL THEIR OWN WAY, THANK YOU SO MUCH FOR PUTTING A SMILE ON MIKE'S FACE! YOU GUYS AND GALS ROCK!!!
Don't get much better than the homie Jake Owen and friends singing me Happy Birthday in the studio…I love my life…people ask me if I'm doing anything special for my birthday…I'm like huh, do u see how special my life is everyday?!?? I get to make music with the most talented people in the world, I'm just gonna do that on my birthday 🙂 I have the greatest fans in the world…thank you so much, Mike #relateloveinspire