Mike Posner, along with DJ Dubz and drummer Greg Petersen, performed Friday night on the Warrior Tour at Mohegan Sun Arena in Uncasville, CT on August 23, 2013. Mike hand wrote a thank you letter to the Uncasville, Connecticut fans. Check out the photos!
"Amazing show last night at Mohegan Sun Arena. #warriortour #mikeposner #mikeposnerdrummer #kesha" – Greg Petersen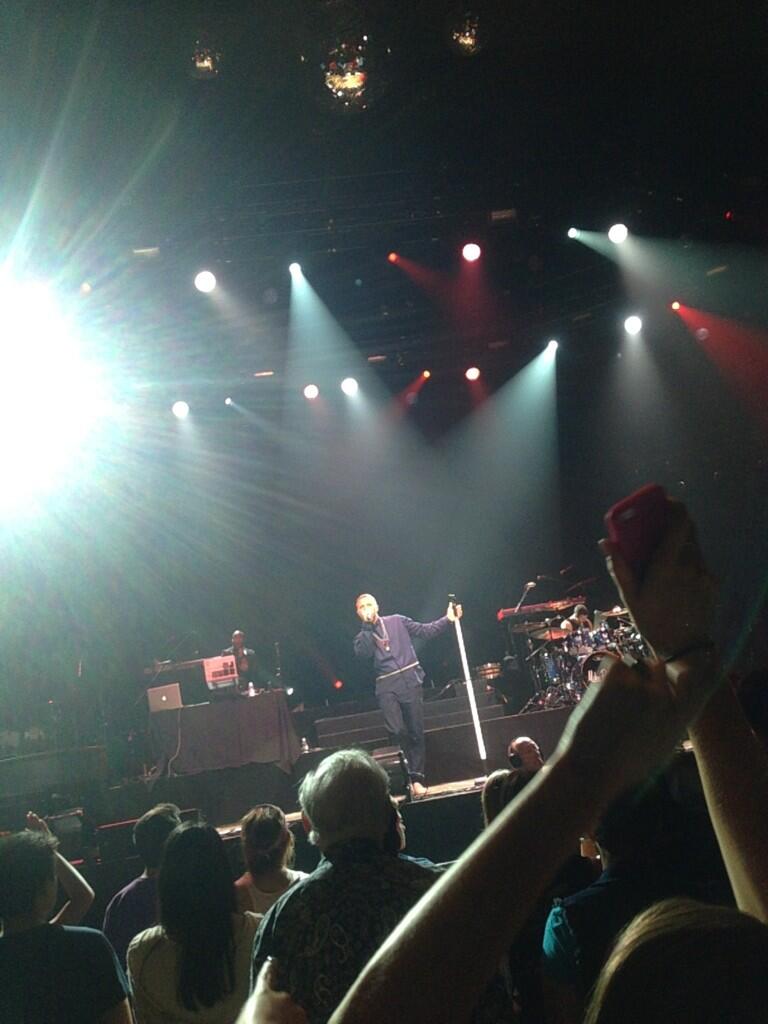 "Dear Connecticut,

Why I was blessed with this voice and this pen I don't know… but I'm supposed to share them you and hopefully use them for good. I've given my life to these 3 words:

Relate. Love. Inspire.

Everything made sense tonight with you. Thank you for listening to my story.

P.S. Thanks Nina & Veronica for your letters."
Side note: I couldn't find anymore photos from the Connecticut show, which is the main reason why I'm posting this 2 days late. I've been really struggling to find photos of Mike from this entire tour. I haven't come across any medium or high quality images whatsoever. I really miss the Believe Tour right about now, because I found a good amount of photos of him.
If you took any photos of Mike Posner or you're planning to attend the Warrior Tour and want to share your pictures with MikePosnerHits.com, please contact me. I would love to have your photos in the Photo Gallery! You will receive full credit.