Mike Posner has shared his fourth episode from his very own podcast series titled What Does This All Mean?! Check it out below!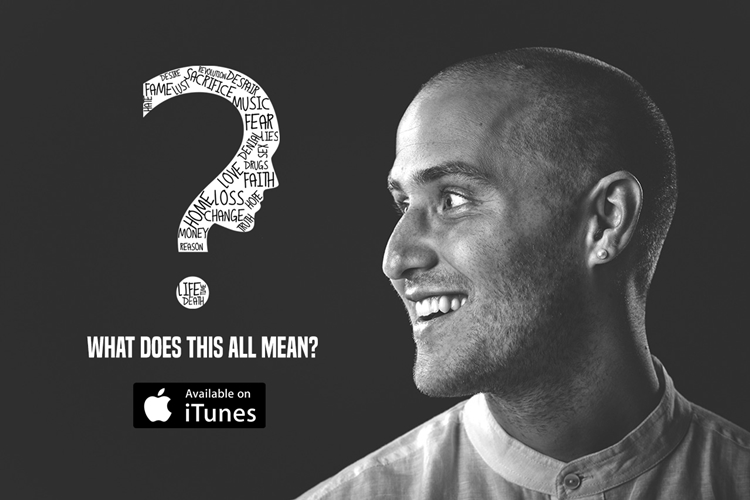 Video link: https://www.youtube.com/watch?v=N5BNGNwqS9k
An Introduction to Meditation (E04):

Mike Posner leads listeners in a guided meditation. Mike explains what his meditation routine looks like and expels myths about the practice. Anyone can adopt this simple technique to harness the power of the human mind.
Five years ago, after reading a book that Big Sean (name drop :)) recommended to me, I stumbled upon a "Guided Meditation" on YouTube by Dr. Wayne Dyer. I was so intrigued by this practice that could change my mood and perspective. Before trying this practice, I was subject to whatever mood my circumstances placed me in. I realized I could actually control my temperament, regardless of my circumstances. I subsequently learned Transcendental Meditation and have dedicated 20 minutes, twice per day, to this journey inward. It's become a HUGE part of our creative process in the studio…often we start with a mediation before creating.

Anyone can meditate, it takes no prior knowledge, and the health benefits are endless. I wanted to share this practice with all y'all in my newest podcast episode, "An Introduction To Meditation." I honestly wish everyone in the world could do this practice, I think we'd have a different world. Check it out if you're interested in using the amazing tool inside your head more effectively. Link here http://mikeposner.co/intro ☺️ .

Let me know how it goes!!! Circumstance does not create temperament, temperament creates circumstances. Smiles don't result from good things, they result in good things. Love, MP.

Mike Posner at Rogue River, Oregon 2017
Available Now:
iTunes: http://mikeposner.co/intro
Soundcloud: http://mikeposner.co/introsc
Website: http://mikeposner.co/pod