Mike Posner Gears Up to Finish 'Pages' Album, Hints at Big Guest Artists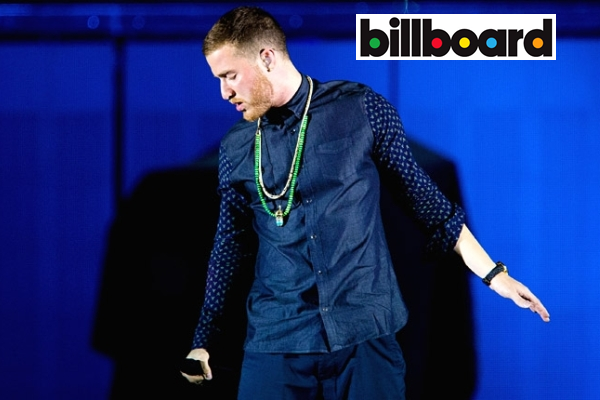 Billboard: Mike Posner says he's "very far along" in making his sophomore album, Pages, with an EP titled Page One expected out during the fall. And, he reports, there's no shortage of material to choose from.
"I've made maybe over 100 songs since the last album, so I've got a good 12, 15 I'm proud of," Posner told Billboard during the video shoot for his next single, "The Top," at Wylie E. Groves High School, his alma mater in the Detroit suburb of Beverly Hills. "I don't have a deadline yet, so I'm still making songs to see if I can bump any out. I would describe it as positive, inspiring, a lot of guitars with hard drums."
"The Top" is due out this month as part of the Page One EP, and as the follow-up to "The Way It Used to Be."
Posner is well aware it's been a minute since his debut album, 2010's 31 Minutes to Take Off and its hits "Cooler Than Me" and "Please Don't Go." And, he acknowledges, it's been an eventful interim.
"A lot's changed in my life since my last record, so I feel like I've changed a lot as a man," Posner says. "I finished school and I had some hit songs, and I was really kind of reaching for purpose. I struggled with depression a lot when I was in high school, and I always thought that if I got a record deal and I had big songs it would kind of solve all my problems. But I didn't, really. So I started writing songs for other people."
Posner was busy in that regard, penning material for Justin Bieber ("Boyfriend"), 2 Chains ("In Town"), Wiz Khalifa and Snoop Dogg ("French Inhale"), Labrinth ("Electronic Earth"), Big Time Rush ("Windows Down") and Austin Mahone ("Say Somethin'").
Posner says he even planned to pack it in as an artist; "I was gonna be just a writer and producer for other people" until he wrote a new song called "Pretty Damn Good," which is slated to be Pages' opening track, during an airplane flight.
"The lyrics are 'I can't sing like Frank Sinatra/I can't dance, I'm not that cool/I can't act, don't got an Oscar/But I did pretty damn good when I found you.' When I thought of that I thought, 'Who could sing this song?' I didn't think of anyone besides me, and I just became really rejuvenated. I knew I needed to make an album."
As for guests Posner says that "There's a lot of people on there. I can't give them to you yet, but I will tell you this — a lot of the people I wrote and produced for have returned the favor, so I'm very grateful for that."
Side note: According to Billboard, it looks like Mike did in fact change the title of his new upcoming single featuring Big Sean from "Top of the World" to "The Top".