Attention all aspiring artists! Now's your chance to be mentored by singer-songwriter and producer Mike Posner. Mike will be launching the Amor Fati Music Academy fellowship program this May in Telluride, Colorado. Read the article below for the list of coaches and more information on the program!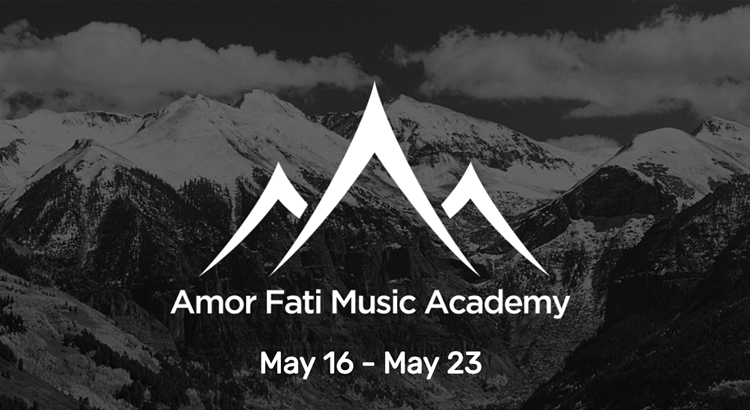 Grammy®-nominated Detroit native singer-songwriter and producer Mike Posner, whose career-defining "I Took A Pill In Ibiza" continues its run as one of the Top 10 streamed songs of all time and whose first spoken word album of original poetry, i was born in detroit on a very very very very very very very cold day was released last month to critical acclaim, now announces the Amor Fati Music Academy scholarship program in Telluride, CO, taking place May 16th – May 23rd. Applications open today at http://amorfatimusicacademy.org. Deadline for submissions is March 30th.

"I'm at the point in my career where I don't want to devote all my energy to making myself more and more successful, and I want to dedicate some of my energy to helping other people be successful in the music industry as well. At Amor Fati Music Academy our mentors will pass down the years of wisdom and knowledge they have amassed in the music industry to young artists. We have some of the best artists, producers, and voice teachers in the world mentoring young adults. We have more mentors than mentees so the level of attention for the mentees will be unparalleled. Also, this will take place in one of the most beautiful places in the world, Telluride, CO." – Mike Posner

The goal of the Amor Fati program is to award fellowships to five hand-selected aspiring artists that will provide them with a unique week-long immersion into songwriting, production and computer software. While spending time in the mountains, they will learn studio skills and how to write/produce/record songs (to which they will retain ALL rights), as well as nutrition, fitness and meditation practices to help them reach their potential as musicians and people. They will be coached by veteran world-class musicians, producers, and songwriters including:

Mike Posner (prolific Grammy®-nominated singer, songwriter, producer, poet, and podcaster)
Adam Friedman (Arizona native turned Californian singer, songwriter, producer, multi-instrumentalist)
James Valentine (Grammy®-nominated musician and songwriter, world-renowned lead guitarist of Maroon 5; has recorded and performed with John Mayer, Jenny Lewis, and Reel Big Fish)
Vance Gilbert (world-class folk singer, songwriter, performer, storyteller and vocal instructor from Philly; has released thirteen albums)
Pete Kuzma (master keyboardist, songwriter, and poet who has played with Rihanna, JLO, and Demi Lovato; produces in Ableton; additionally, is a trained nutrition and fitness expert)
GRiZ (DJ and electronic producer from Michigan, who is known for playing the saxophone along with producing funk, electro-soul and self-described future-funk; releasing four albums, he has toured with artists such as Bassnectar, Pretty Lights, Gramatik, and Big Gigantic; master in Ableton)
Alex Banayan (acclaimed keynote speaker, author, and life coach; listed as one of Forbes' '30 Under 30' and Business Insider's 'Most Powerful People Under 30')
Dave Stroud (American vocal coach, vocal educator, lecturer and creator of VocalizeU and established VocologyInPractice; has worked with high profile artists such as Michael Jackson, Justin Bieber, Demi Lovato, and Kelly Clarkson)
Jacy Cunningham (dynamic movement therapist, group fitness instructor, and creator of The Jacy Method – a movement based experience designed to facilitate harmonious community)
Zach Allia (Utah-based master travel and portrait photographer)

Contributing partners for the Amor Fati Music Academy scholarship program include ASCAP and the program's official distribution partner, Stem, Ableton, Bose, Fender, Strymon Engineering, Taylor Guitars, and ROLI. For more information, please go to: www.amorfatimusicacademy.org.
Amor Fati Music Academy Links: